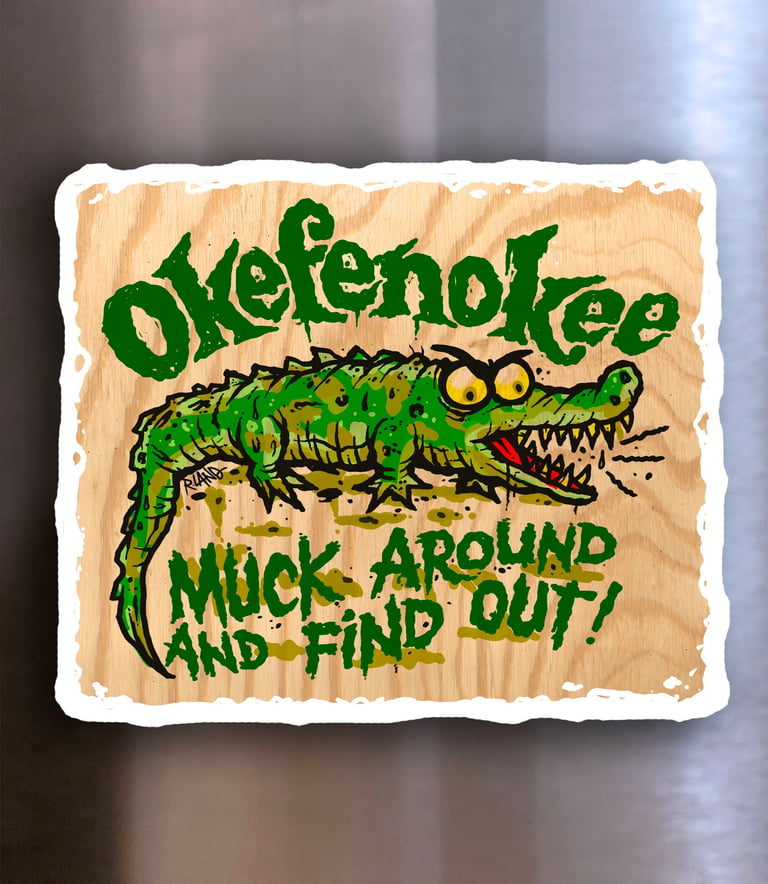 Okefenokee Muck Around Jumbo Magnetic Art
Give some love to the wild heart of Georgia, the great Okefenokee Swamp!!
Sales of this magnet will benefit the Okefenokee Wildlife Refuge bid to secure UNESCO World Heritage Site status which will help ensure broader protection and an elevated reputation around the world.
Currently the swamp is under threat from a mining company who's efforts will endanger the health and future of this beautiful, wild and important natural habitat. For more information on how you can help, visit:
https://okefenokeeworldheritage.org
https://okeswamp.org/give/
Size: 6.75" x 5.5"